Accelerate your next
CLM System Selection
The 2023 MarketViewTM Report for Contract Lifecycle Management provides a comprehensive review of the Contract Lifecycle Management (CLM) and Contract Analytics (CA) software markets, focusing on 18 CLM and CA Systems that raise the bar and deliver highly credible solutions for today's legal departments.
Download Executive Summary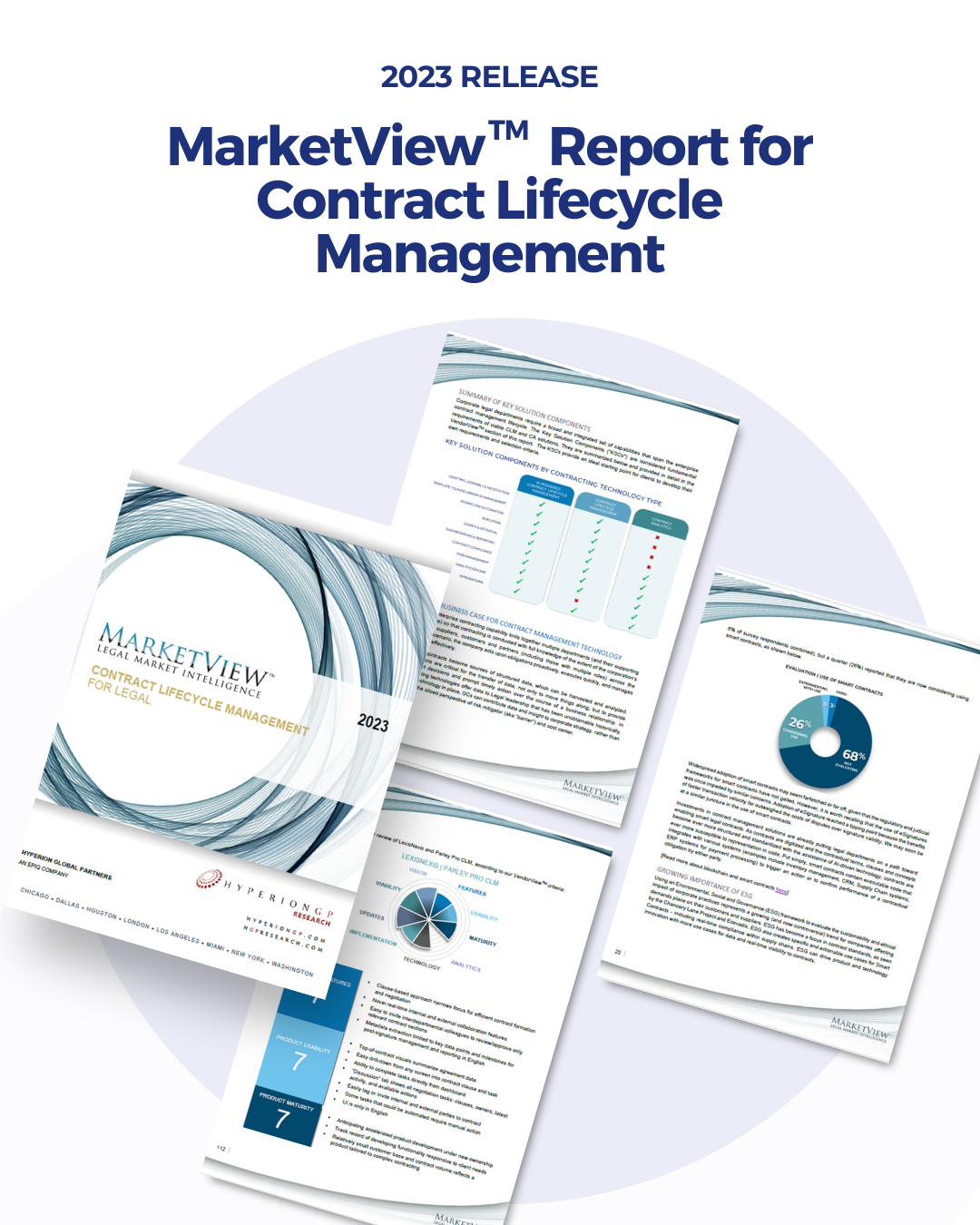 In-Depth MarketView

TM

Coverage
The 2023 MarketView report provides a detailed analysis of 18 advanced solutions from Agiloft, Conga, Contract Logix, ContractPodAi, DocuSign, Icertis, IntelAgree, Ironclad, LexisNexis, LinkSquares, Onit, Sirion Labs, Donnelley Financial Solutions, Evisort, LegalSifter, Litera, Knowable, and Wolters Kluwer ELM Solution.
Market Trends
The 2023 report evaluates 30+ Contracts Management Systems in a market with a broad mix of capabilities.
Key Solution Components
Defining 115 key solution components for CLM and CA systems for users for deeper understanding of what these technologies offer
The Business Case for CM Tech
Learn how CM technologies can leverage the full extent of digitized structured data, making the legal department's contribution part of a greater corporate strategy
Vendor Solution Review
Delve into the advanced technology solutions market with in-depth profiles of 18 Advanced Solutions Vendors
Who Should Purchase?
Hyperion Research's Contract Lifecycle Management for Legal MarketViewTM report offers decades-deep experience and knowledge of our contract management experts. This MarketView report is for:
Legal Departments struggling with contract management
Heads of Legal Ops looking to implement better efficiencies
Lean legal operations team investing in advanced technologies
General Counsel innovating with new practices to make their case to C-Suite
The report is based on more than 500 hours of analyst research, benchmarking, client interviews, and vendor briefings, creating an invaluable resource for general counsel and legal operations executives to understand the leading trends in corporate legal department management and the software solutions landscape.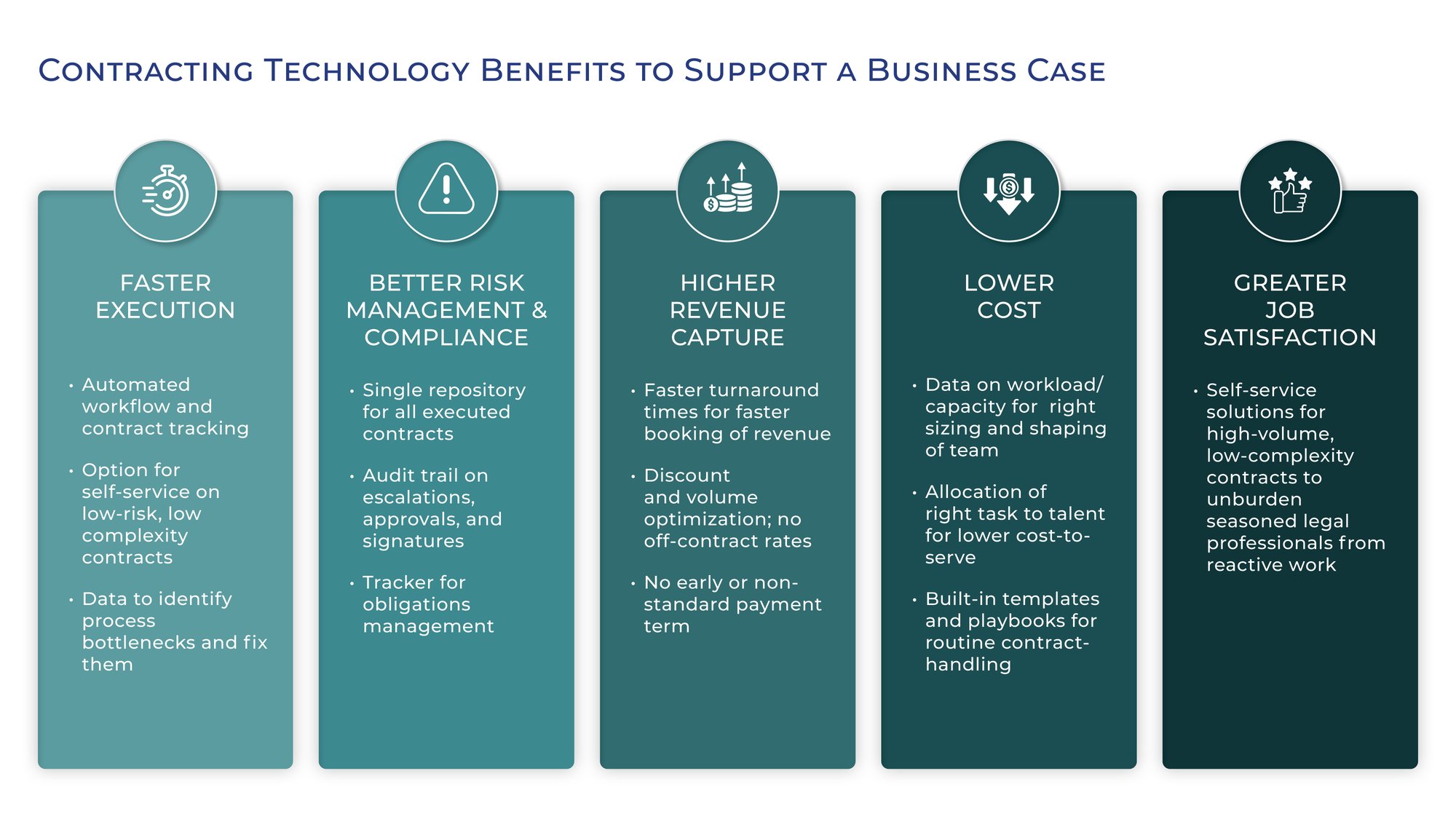 Expert Approach
Hyperion Research: Process and Evaluation Methodology for MarketView Reports
Our research uses a structured approach that includes both primary and secondary sources. Our experts use publicly available information, as well as proprietary research developed through our work with corporate law departments, law firms, software vendors and industry thought leaders. These resources are used to both develop our perspectives on the market and to evaluate vendors.
The MarketViewTM research process starts with a comprehensive market survey to identify all vendors in the solution area, constructed from market research, including our vendor database, Internet-based research, industry trade surveys, our own market experience, and our clients. All identified vendors are initially screened for inclusion based on their fit to our project objectives.